Meet Dr Marleena Laakso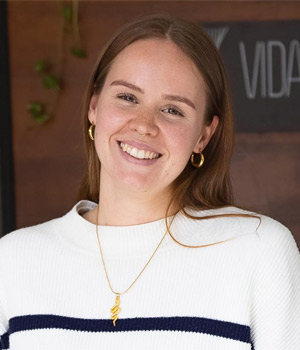 Originally from Finland, Dr Marleena Laakso has been living in Barcelona, Spain for the past seven years studying and working as a Chiropractor. Marleena has always been passionate about overall health and wellbeing and curious about what makes the body work; that is why she chose Chiropractic as her career path – "My mission is to help people feel good both physically and mentally and function to their full capacity through regular Chiropractic adjustments."
Education & Training
Marleena completed her 5 year degree Master en Quiropractica (Master in Chiropractic) at Barcelona College of Chiropractic. During her years of study as well as after, she attended seminars specialising in a variety of topics, such as pediatric and pregnancy care and extremity and sports chiropractic techniques, in order to have a wide range of tools at hand to help her attend to the needs of different individuals seeking care.
After graduating from the Barcelona College of Chiropractic she stayed in Barcelona to work as a chiropractor as well as a clinic supervisor at the college she graduated from. During her years of practicing in Barcelona, she was taking care of different people from families to athletes and everything in between. She is now practicing in the UK, continuing to take care of people of all ages, backgrounds and walks of life.
EXPLORE CHIROPRACTIC CARE »

Get Started Today
Marleena's passion for chiropractic comes from her own experience – it helped her overcome health issues and become the best version of herself. She strongly believes that anyone with a spine and a nervous system can experience positive changes in their life through Chiropractic care, just as she did.
Contact Chiropractic Life to schedule a visit with her.
---
Dr Marleena Laakso | 01273 208188