New Clients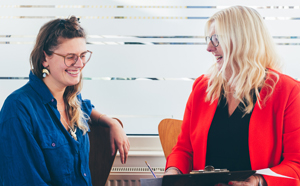 When you walk in as a new client, you'll be greeted as if you were a guest in our home. Our front desk staff will warmly welcome you and tell you what the next steps will be.
Getting Started
After you finish some paperwork, you'll watch a short video about your chiropractic experience with us. Then, you'll take an office tour. You'll meet with the chiropractor next, who will discuss your history and do a physical assessment, including
Posture assessment
Orthopaedic testing
Vitality testing
Functional testing
Digital X-rays, if needed
You'll book in for a follow-up and be on your way in about 45 minutes. You don't need to prepare in any particular way. Just wear clothes you're comfortable in and get ready to be well taken care of.
Your Second Visit
Upon your return, you'll meet with your chiropractor to discuss their recommendations for your care. If you choose, you can begin and get your first adjustment.
We have some clients who want to have their pain relieved. Others wish to have their condition corrected. Many choose to have care for the rest of their lives to stay feeling well. We'll detail all of your choices and support you in making the one that's right for you.
Schedule Your Appointment Today
Would you like to find out more? Contact Chiropractic Life today to schedule your first visit with us. Habla Español!
CONTACT US »
---
New Clients | 01273 208188